At Walker Smith, we handle a range of body repairs caused by many different things. Of course, car wrecks are the biggest cause – so we decided to look into the top causes of car accidents.
Avoid These Top Causes of Car Accidents
Distracted Driving – You 've probably seen campaigns across the country regarding texting and driving. But any distracted driver often has a slower reaction time than someone who is above the legal alcohol limit. Talking on a hands free mobile device makes you 4 times as likely to get in a crash, the National Safety Council says. Other distractions include: children, eating, grooming, adjusting the radio and listening to GPS directions. Your brain can only truly focus on one thing at a time. Any activity occupies your mind and distracts you from the road is a top cause of auto accidents.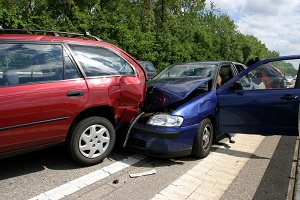 Speeding – Nearly one third of all traffic fatalities are caused by speeding, according to the Governors Highway Safety Association. This is partially because you will have less time to react at high speeds. It is also because speed means a more powerful impact.
Drunk Driving – We think this one obvious! Keep in mind that even if you don't drink enough to reach the legal limit that your reaction time will still be impaired.
Rain – You would think snow should be next on the list, but rain is the main culprit of weather-related accidents. According to the US Department of Transportation, rain causes 11% of all vehicle accidents and wet pavement causes 17%. Snow and ice are only the culprit for 7% of all accidents.
What Happens After a Car Accident?
Learning what to do after a car accident is important. Later, as you begin the process of car repair, experience is also important when it comes to making a decision to get your body work done. Choose a shop that has been business for a long time and that will be there for years to come if you have any issues.
Call Walker Smith in Snellville GA
Car accidents happen. And when they do, call Walker Smith in Snellville for professional collision and body repair work and more!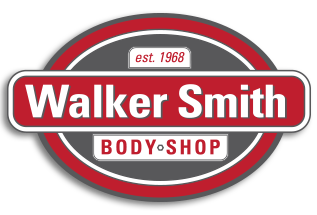 Walker Smith is your full-service maintenance, paint and auto body shop in Snellville GA. We're the auto body shop Snellville calls first. We'll make your car look like new again.