Is your car looking rough around the edges? Maybe a few dents and dings along with some scratches in the paint? Before you think about a DIY solution for your car renovation, consider why it just might be a better idea to take your car to a painting pro. At Walker Smith, we're the professional auto body paint shop Snellville residents call first.
For Auto Body Painting, Go Pro
Get Quality Products
A professional auto paint and repair shop has the experience of working with different types and brands of paints. Don't take the chance of doing it yourself with less than professional products.
Get a Perfect Match in Color
A professional auto paint expert can match the exact color and sheen that your car originally had. Along with this, they are also able to blend the new color. This creates a continuous look. In other words, you won't see a noticeable paint lines or color variations.
Professional Painting Prep
Professional auto body paint shops know how to sand and prime your car before the painting process begins. They also have the correct type of sanding equipment and know which primer (and how much of it) to use for your car. Prepping the surface is absolutely essential.
Professional Painting Equipment
Professional auto body painters have the spray equipment that will evenly and efficiently cover your car with paint. A weekend DIYer might find a decent spray gun, but the skill needed to lay on a nice coat of paint is something a DIYer can't thoroughly learn in a weekend.
Safety Issues
Auto paint is highly toxic and is dangerous for the average DIYer to use on their own. Using auto paint incorrectly or without safety gear can cause serious respiratory and health problems. Professional auto body paint shops have the necessary safety equipment along with the experience and training in health and safety practices.
For Professional Auto Body Painting, Call Walker Smith
If you are looking for a collision center and auto body shop that won't give you a headache, call us at Walker Smith. We're the auto body paint shop Snellville calls first.
As a full service collision repair center, we guarantee all of our work for the lifetime of your vehicle. And our finishing is second to none! When matching auto paint colors is important to you, call us first.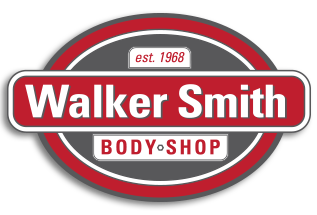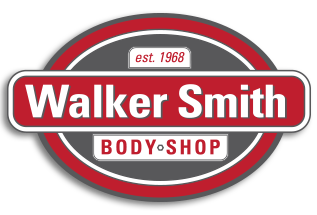 Walker Smith is a full-service maintenance, auto body, paint, and auto repair shop in Snellville GA. Call or visit us in Snellville today; we'll make your car look like new.