Are We Learning Anything?
Texting and accidents continue to be a growing problem. However, there may be some good news. Just recently, CNN reported that car crash ER visits fell in states that have banned texting while driving. That's certainly good news!
Continue to Avoid the Impulse
We have all been there, driving down the road and our cellphones alerts us that we have a text message. We take a few moments to pick it up and read the text, all while driving down the street. What seems like a minor distraction is actually more serious than you might think.
According to the National Highway Transportation Safety Administration, texting while driving makes you 23X more likely to crash. Nearly 25% of all automobile accidents are caused by texting and driving. That's 1,600,000 car accidents a year says the National Safety Council.
People often justify texting while driving with these excuses:
Only texting at a stop light or stop sign.
Holding the phone in front of the windshield for more clarity.
Only reading a text, not composing one.
Whatever the excuse, it is still dangerous. Driving while texting makes you 6X more likely to get into an accident than someone who is driving while intoxicated!
Just Put the Phone Away
Texting and accidents continue to kill and affect the lives of many. Make your pledge to drive responsibly and without distraction. Even hands-free is not risk free. Just put the phone away; you can answer later. The life you save may be your own.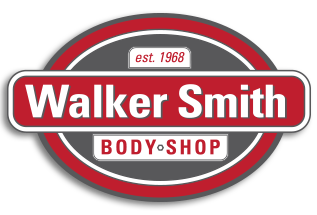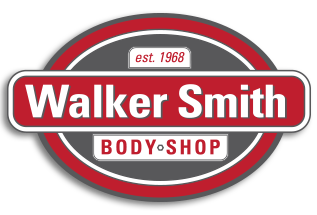 Walker Smith is your full-service maintenance, auto body, paint, and auto repair shop in Snellville GA. We're the auto body shop Snellville calls first. If you have auto body damage, call us first. We'll make your car look like new.