Working For You in 2023
Each month, we talk a lot about keeping your car looking great, along with driving tips to keep you safe on the road. But this month we'd like to talk about all the work and responsibilities collision repair specialists and technicians are required to do to keep your car looking its best.
Many Duties and Responsibilities
As collision repair specialists, we typically do any and all of the following to get your car looking and driving like new:
Review damage reports, prepare cost estimates, and plan work
Inspect cars for structural damage
Remove damaged body parts, including bumpers, fenders, hoods, grilles, and trim
Realign car frames and chassis to repair structural damage
Hammer out or patch dents, dimples, and other minor body damage
Fit, attach, and weld replacement parts into place
Install, repair, and weatherproof windows and windshields
Grind, sand, buff, and prime refurbished and repaired surfaces
Apply new finish to restored body parts
Making Your Car Look Like New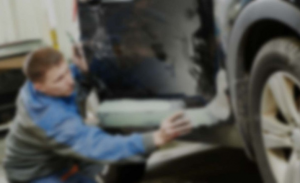 We can repair most damage from vehicle collisions to make your car look and drive like new. Damage may be minor, such as replacing a cracked windshield, or major, such as replacing an entire door panel. After a major collision, the underlying frame of a car can become bent out of shape. We can restore the structural integrity of car frames back to manufacturer specifications.
We use many tools for our work. To remove damaged parts, such as bumpers and door panels, we use pneumatic tools, metal-cutting guns, and plasma cutters. For major structural repairs, such as aligning the body, we often use heavy-duty hydraulic jacks and hammers. For some work, we use common hand tools, such as metal files, pliers, wrenches, hammers, and screwdrivers.
Collision Repair Specialists in Snellville GA
Whether it's scratch removal, dent removal, a new paint job, or major collision repair, we can make your car look new again! As a full service collision repair center, we guarantee all of our work for the lifetime of your vehicle. And our finishing is second to none! For a professional finish, call us first.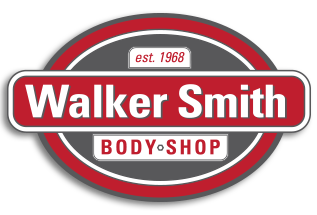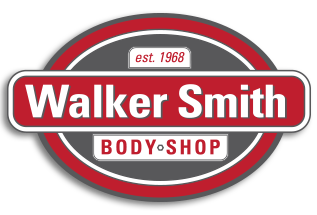 Walker Smith is a full-service maintenance, auto body, paint, and auto repair shop in Snellville GA, and serving Gwinnett County. Call or visit our shop today; we'll make your car look like new.